Major Solution to Climate Change with Zero-Carbon Transportation
hsr decarbonizes transportation
High speed rail is the single largest climate solution that can decarbonize the majority of our transportation network quickly. This includes replacing most domestic flights, up to half the car trips, and replacing the ecommerce shipment system currently using energy-intensive, cross-country trucks and airplanes. No other solution comes close in solving climate change.
HSR is electrically powered and can run 100% on clean, safe renewable energy. One high speed train powered by the wind can carry more passengers than 9 oil-burning, carbon-spewing airplanes! America consumes 20 million barrels of oil every day, most of it for transportation - so switching to oil-free high speed rail is a huge climate
and
energy security solution all in one.
HSR can decarbonize our transportation system corridor-by-corridor as fast as new rail lines can be built. By making this a national priority, HSR can be built nearly as fast as China. Their new 26,000 mile national HSR network was built in 15 years! With great leadership and the mobilization of American industry, the US can quickly build this major climate solution.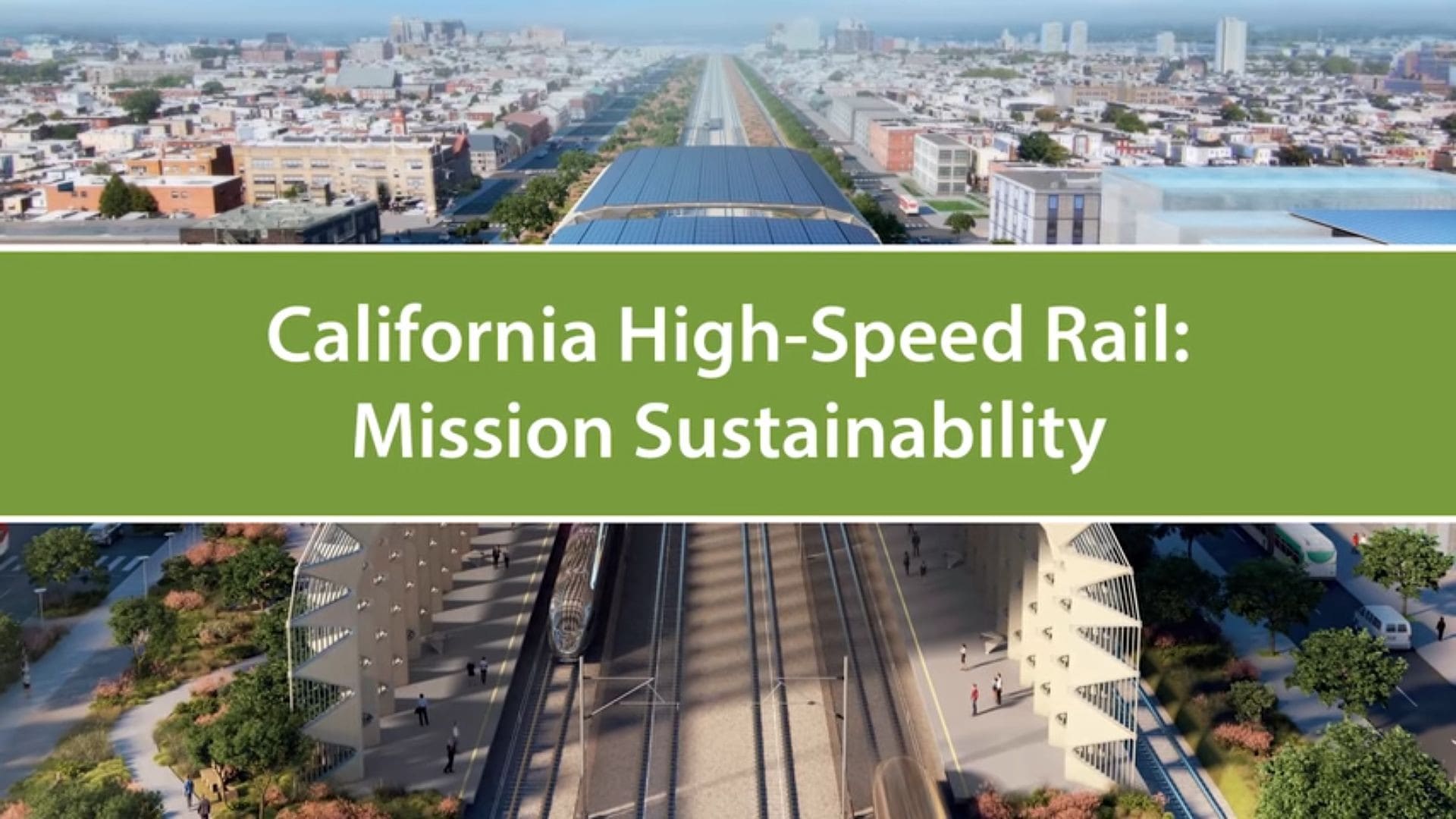 USHSR's 5-point national HSR stimulus plan including new world-class HSR projects in 23 states.

UIC global report on fast track to sustainable mobility with high speed rail systems.

New bill sponsored by Congressman Seth Moulton to invest $205 Billion in high speed rail in multiple corridors.

New bill sponsored by Congressman Jim Costa to invest $32 Billion in HSR projects, including California HSR.

Comprehensive HSR White Paper from Congressman Seth Moulton outlines HSR Policy for America.

High speed rail delivers oil-free transportation that frees us from the grip of petro-dictators.

Comprehensive proposal to rebuild a clean, green future that works for all including funding national HSR.

Recommendations for new federal transportation policy with greater emphasis on rail, bicycles, & walking.

HSR creates equity in housing, transportation, and opportunities across vast regions for everyone.

HSR shaves hours off travel times, and opens access to a new world of activities and opportunities.

High speed rail is the central component of a complete transport system - essential for large-scale mobility.

Proposal to launch a public infrastructure bank to fund major projects including national high speed rail.

Help bring world-class high speed rail to America so everyone can ride the future!

Join the transportation revolution sweeping across America bringing the nation into the 21st century.